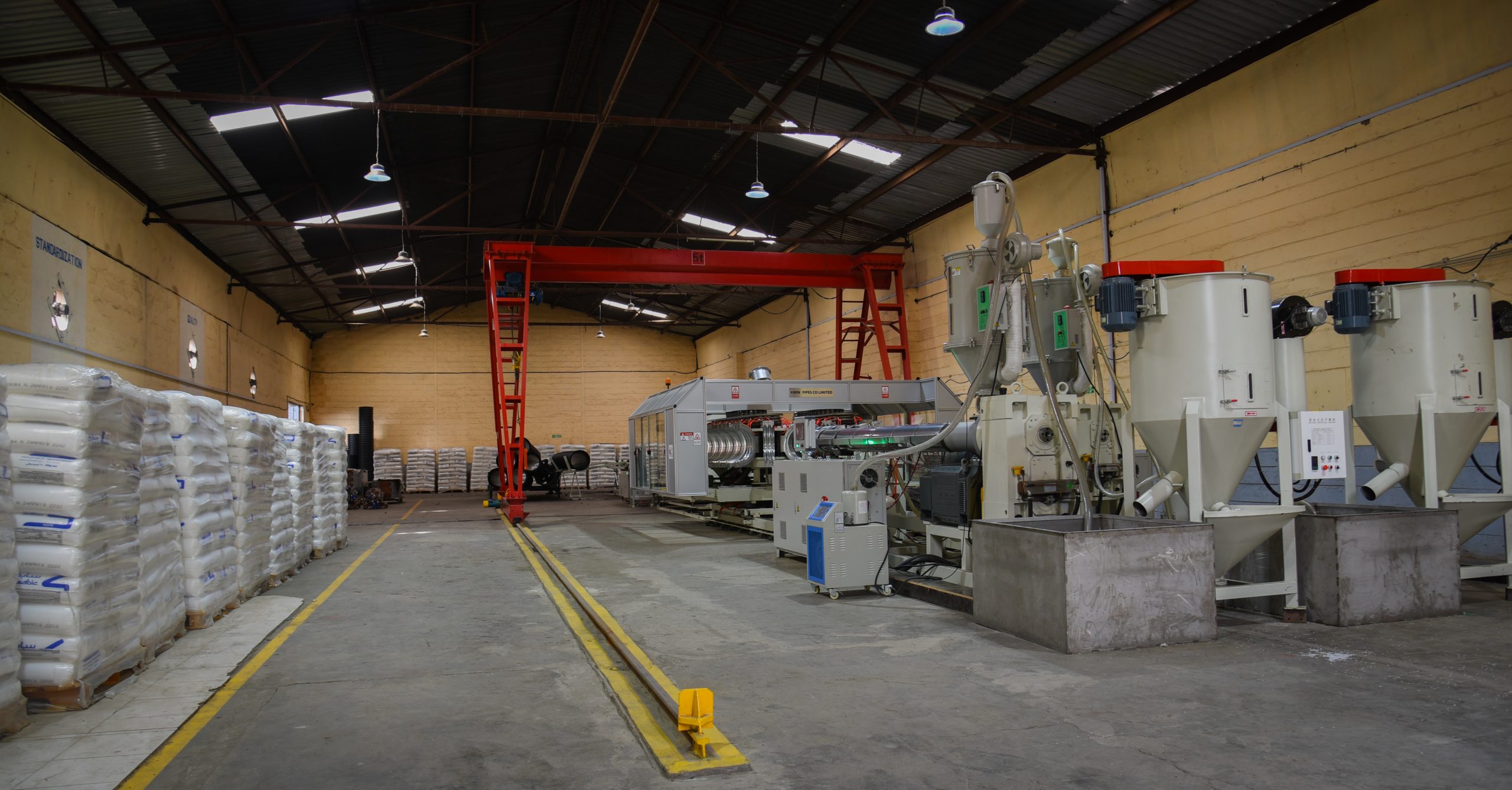 At a Glance
KIRIN PIPES, MANUFACTURERS OF PLASTIC HDPE DWC DRAINAGE PIPES IN NAIROBI, KENYA.
Kirin pipes is a leading manufacturer of plastic HDPE DWC drainage pipes, based in Nairobi Kenya. The DWC pipes are a suitable solution for municipal and civil projects such as drainage, industrial sewage discharge, farmland water conservancy and communication casing.
Kirin pipes uses state of the art technology and highly trained engineers to produce high quality HDPE pipes. They employ the use of international advanced level HDPE DWC pipe production line with the production pipe specification range being ID200mm-ID800mm. The cooling system adopts closed high efficiency water-cooling, double-layer flaring in the line and integrated molding.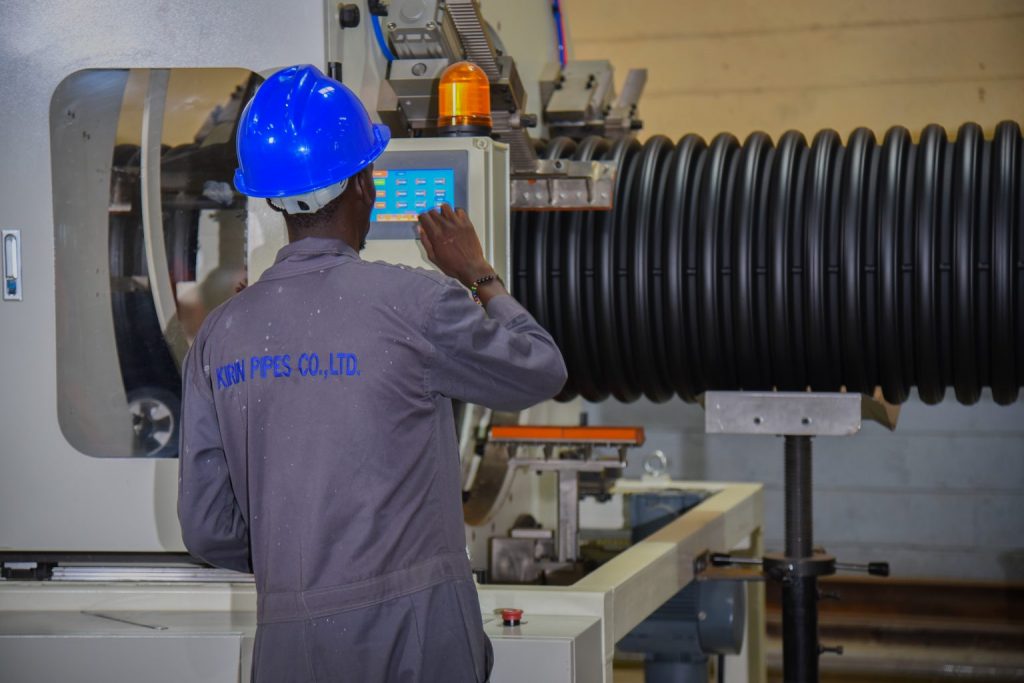 The manufacturer is ISO certified and has all the relevant certifications to produce DWC pipes. Kirin pipes produces a wide range of plastic HDPE DWC pipes with the ranges being: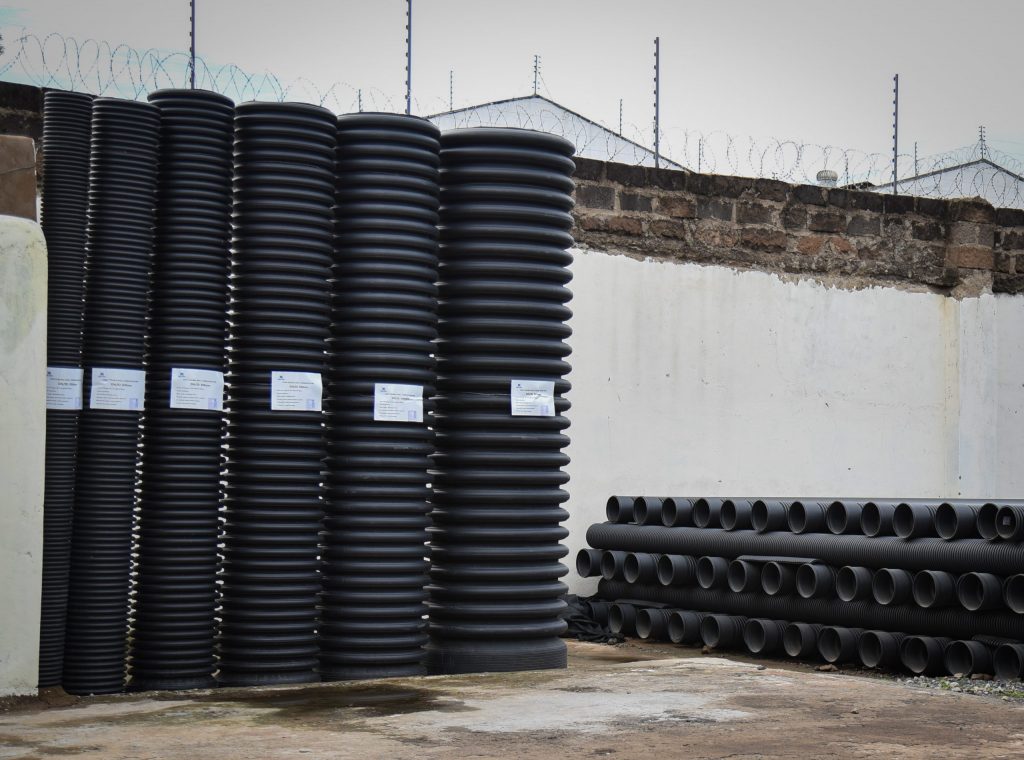 DN200mm
DN250mm 
DN300mm 
DN400mm 
DN500mm 
DN600mm
DN800mm 
The inner wall of the plastic HDPE double-wall corrugated pipe is smooth and flat. The outer wall of the pipe has a corrugated rib, which is essential as it allows the pipe to withstand the heavy pressure exerted to it. The inner and outer wall corrugated ribs of the pipe is hollow, manufactured by extrusion and integral molding process. The plastic DWC pipes are superior to other pipes as they are:
Lightweight
Leak proof
Flexible
Resistant to corrosion
Resistant to impact
Cold-resistant
Anti-settling
Anti-UV
Wear resistant
Non-toxic
The company's high level of efficiency allows them to serve all markets and produce all grades. The pipes' grades range from SN 4, SN 6.5, SN 8, SN 10, SN 12.5 and SN 16. Kirin pipes provides the added advantage of customizing the inner walls of the pipes to the client's desired color.
With over 30 employees, Kirin pipes has successfully completed over 310 projects leaving a trail of many satisfied clients. Kirin pipes hopes to continue raising the bar and remain the leading manufacturers of plastic HDPE DWC drainage pipes in Nairobi, Kenya.